GILDING BAKER LAW
Specialising in property
and commercial law.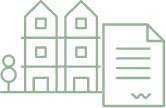 We can assist with your property transaction, regardless of whether it is a "simple conveyancing" or a complicated commercial property deal.

We can advise on commercial legal issues that affect businesses and their owners. We focus on providing pragmatic legal solutions.